Cast is dedicated to ending modern slavery and empowering survivors of human trafficking.
The Covid Pandemic has increased the number of people who are being abused in this
horrible life. Human trafficking is at an all-time high. Throughout the pandemic Cast has
continued to provide critical services.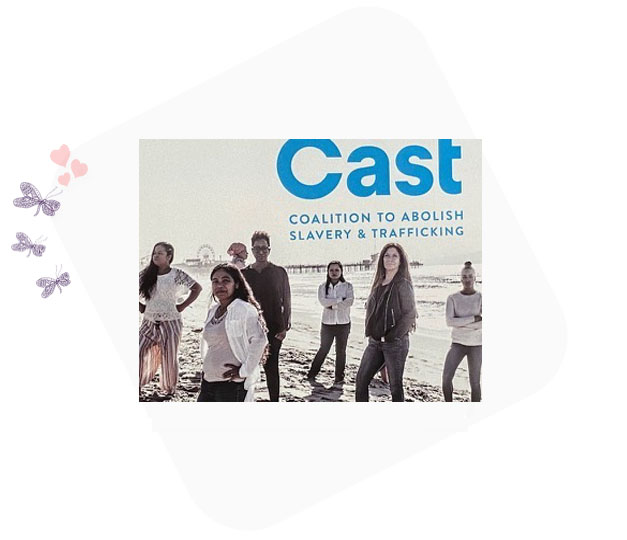 1,924 survivors and their families have been reached in 2021. Even with this incredible number
of survivors only 22% of survivors seeking help with legalities, have to be waitlisted
There are two Cast Shelters in LA. The Emergency Shelter has been transitioned to a hotel to
better accommodate survivors. There has been a 455% increase in costs to provide necessities.
There is some good news. The California State Legislature has passed $30million to provide
more services to the victims, the survivors, and their families. The continuing pandemic is
impacting survivors in health, safety, housing, and employment. This will be a huge step toward
beginning to meet the existing needs.