CA Black Health Network is an educational organization working in California in collaboration
with Breast Cancer Prevention Partners and other statewide organizations to improve black
women's health through outreach, education and dissemination of their Safer Black Beauty
List. (A list of black owned beauty brands that make, sell, and market non-toxic beauty and
personal care products for women of color. Black women buy and use more beauty products
per capita than any other demographic, spending $7.5 billion dollars each year, including 9
times more on ethnic targeted hair products. Black women have a 31% breast cancer mortality
rate, the highest of any racial or ethnic group in the USA.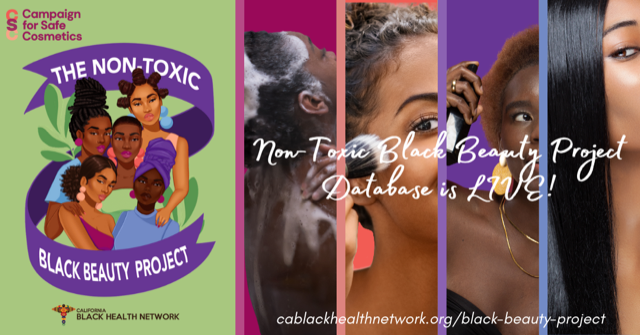 The CBHN will educate women on the toxicity of these products using their website, train the
trainer programs, social media, and by making the Safer Black Beauty List much more readily
available within the black and other women of color communities. The CBHN hopes to reach
more than 150,000 women by the end of 2024.